awwhh...well it has been a busy, crazy, hetic week full of work, a sick momma and housework. Let me back track to the beginning. This past week was the last full week for the kiddo's at school (remember I teacher a 2/3 multiage classroom) The students will be finished soon (thank goodness!! :D) and we'll all be on sumer vacay!!! Wahoo (insert 'lil happy dance..) In anycase, back to the beginning of the week, I had report cards to finish, Record files to fill, reports to write and all that "not exciting" teacher paper work. Then what happens? I get SICK, yes y'all heard that correctly, I have a head cold in dang JUNE!!!
image from google
So I had to take the day off of school (1st one this year) and stay in bed on Wednesday. I am feeling better, but I still am sick. Friday evening I had my staff party with my crazy staff, an evening of chatting, lobster, and music (let's just say it involves my principal on drums and the gym teacher on guitar and the guidance counselor on base)- So fun!! Saturday morning I slept in while hubby got up with munchin man, and then we relaxed. Hubby was heading out for golfing, so I was a golf widow. Munchin man and I went shopping for our trip (we leave on Friday...
chicka, chicka, boom!)
and then we had dinner with my mom and aunt. Once mister went to bed for the night ( 6:30pm...please....don't shot me, that is his normal bedtime) I watched 2 movies.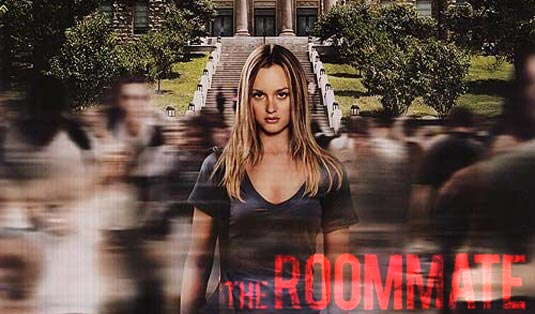 image from filmofilia.com
and I also watched:
Both movies were good. The roommate was creepy! Well that's all for now folks, off to have breakfast and hang with my munchin man while daddy sleeps.
Okay, seriously the cutest this just happened. C is watching Max and Ruby and Ruby is doing the Hippity Hop dance. Well, as soon as she started dancing he did too. I love my little man :)
Cheers for now!!